Business Need: Increase Revenue
The world is going through significant changes over the past few years due to a lot of rapid digital development and global economic instability. Customer acquisition is becoming increasingly difficult under these circumstances. Consider this:
1. On the buyer side, Gartner survey found that B2B buyers spend only 17% of time meeting with potential suppliers, and this drops to may be only 5-6% when multiple suppliers are involved.
2. On the supplier side, SugarCRM survey found that 54% of sales leads generated are poorly qualified and 27% of sales leads are never followed up on
The situation is equally fascinating in Indonesia. The consumer demand for a seamless digital experience is soaring in Indonesia. An EY survey found that while 56% of the respondents use traditional banks are their primary financial relationship, 42% of Indonesians already have a product or service with a neobank. However, the fact remains that Indonesia has one of the world's largest unbanked/underbanked populations, with estimates for that figure ranging from 140 million to 180 million (the country is home to more than 275 million people, according to the government's most recent estimates) . Changing this requires heavy investments in resources (people, processes, and technologies) coupled with socializing and educating people on financial literacy.
A pragmatic approach for financial institutions is to work with what they already have. As the old proverb says, "A bird in hand is worth two in the bush." In fact, a SugarCRM survey found that almost two-thirds (63%) agreed it is more cost-effective to keep an existing customer than closing a sale with a new customer.
Senior Account
Director, Asia
of SugarCRM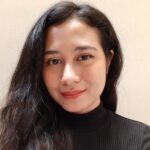 Strategic Solution: Cross-selling
Beyond saving costs, existing customers can also be a great source of increasing revenues. This is where cross-selling comes into play. Cross-selling is the practice of marketing additional products to existing customers. Cross-selling should be a strategic priority as: i) the incremental cost to sell is typically lower, and ii) the customer lifetime value (CLV) increases. A Bain & Company survey found that the customer churn drops sharply as an insurer sells customers another one or two products. Also, it costs five times more to acquire a new customer than to retain existing ones, and selling to a new prospect has only a 5-20% chance of success.
Ideally, cross-selling helps your existing customers choose a product or service that would further fit their needs. Understanding customers, their needs, their touchpoints, and their potential longevity helps companies retain them. However, cross-selling also comes with the risk of annoying customers, making the strategy ineffective and would likely repel customers from further communication.
Customer Experience is one of the key determinants of the success of a cross-selling strategy.
In general, these components are crucial for any cross-selling strategy:
Packaging

To effectively prepare to cross sell to your clients, you must first understand which things sell best and which items match well with your best sellers.
You must evaluate and optimize your cross-selling bundles or packages after you have built them to ensure that they are effective and enticing to your clients. Compare various versions based on price, promos, timing or presentation

Client-Focused Approach

It's important to understand the consumers, their needs, and their behavior. People engage with businesses they can trust, but nowadays, they have so many options. Thus, a strong relationship goes a long way. Focus on providing value, really educate the customer about how certain products will help them. Without that touch, cross-selling will just look aggressive.

Trained sales professionals

Ensure the ones cross-selling thoroughly understand the products, so that it can be done mindfully. For example, only try to sell a product that clients can afford, that's relevant, and can supplement the first product they already have.

Data

Cross-selling is reliant on good data. However, customer data is often stored in fragments across functions. A primary challenge for many organizations is having an incomplete view of customer activity. 56% of respondents in a SugarCRM survey felt that they were missing data to improve their marketing campaigns and sales conversions.
Accurate data and automation are necessary for cross-selling since they promote a top-notch customer experience.
A significant challenge is that client information is often held in various functions across the organization, preventing financial institutions from having a comprehensive view of the customer.
Fortunately, using good data to understand customers, and better planning can garner much more effective cross-selling. Customer Relationship Management platforms like SugarCRM help by giving a comprehensive view of your current customer database and putting them all in one place. They help identify which customers are good candidates for cross-selling, and help marketers get an idea of similar customers.
The CRM platform's ability to gather information about customers from every department and centralize it results in a more efficient client segmentation, which aids in tailoring the consumer experience. It familiarizes customers with the brand and encourages a relationship with them. Sales can also maintain certain background information that can be used later for customer service. The use of a CRM platform also ensures that marketers make data-driven decisions.
Business Benefits: Increased Revenue
When a customer's needs are met, they are more likely to stay with a business longer and make additional purchases. More sales is generally more profitable. A customer who has been using your services for some time is more likely to follow your advice and purchase additional items that are identical to their current order.
One customer started using SugarCRM to "enable better customer experience" through gaining a better understanding of their customers. Customers expect banks to know, understand, and treat them as individuals. They could open any customer's records and see a complete picture, including previous interactions, account history, their preferences, any requests, complaints and feedback they have made in the past. This could only be accessed by those authorized. The bank intended to make information available to agents to make the client experience more personal and positive. By doing so, it achieved over 20% lending growth, becoming the country's fastest growing customer-owned bank. This strengthened their retention capabilities.
CRM tools transform customer data into insights, allowing you to curate your marketing efforts more effectively. If you don't have a well-thought-out strategy in place, cross-selling too many alternatives to too many clients can be a losing endeavor.
There are big opportunities within the customer base you already have, but your cross-selling plan will only succeed if the products you offer are valuable to them. Using a CRM system is a surefire way to aid your efforts in understanding your customers, and implementing strategic cross-selling, all with accessible data.
Senior Account Director, Asia 
of SugarCRM